news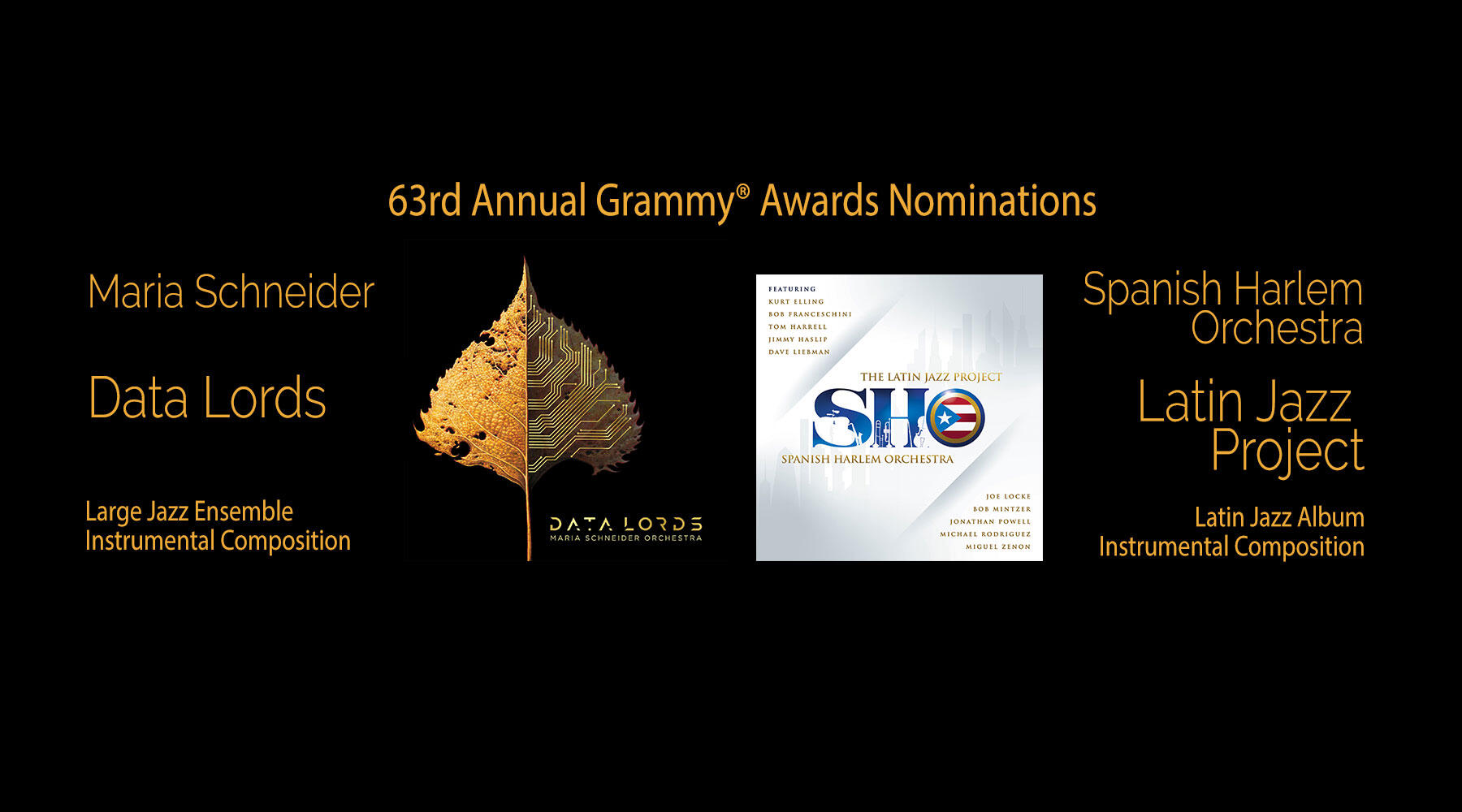 Sep 26 2020 - 63rd Grammy® Awards on ArtistShare
ArtistShare is honored once again to be submitting new releases by Maria Schneider and The Spanish Harlem Orchestra to the 63rd Annual Grammy® Awards. A huge thank you to all of the ArtistShare® participants who helped bring these amazing projects to life.
Data Lords
Multi-Grammy award winning composer Maria Schneider' latest ArtistShare project "Data Lords" is already being hailed as one of the most important recordings of the decade.
"the most daring work of Schneider's career, which sets the bar imposingly high" ~ NPR
"as profound as modern-day instrumental music gets." ~ Minneapolis Star Tribune
The project explores two opposing worlds, the digital world and the natural world each represented on a full length CD.
"One could say these two worlds represent: digital/analog, virtual/real, inorganic/organic, yin/yang, or a loss-of-self/recovery-of-self. All I know is that I'm searching for sonic beauty in all of it, as well as searching for my own sense of balance between these two opposing worlds." - Maria Schneider
Data Lords is being considered for Best Large Jazz Ensemble recording and for the Instrumental Composition "Sputnik".
Preview the recording here.
The Latin Jazz Project
The Latin Jazz Project is the latest critically acclaimed release by the multi-Grammy award winning Spanish Harlem Orchestra. Along with the stellar lineup of the SHO, the album features jazz luminaries Kurt Elling, Tom Harrell, Dave Liebman, Joe Locke, Jimmy Haslip, Bob Mintzer, Mike Rodriguez, Miguel Zenon, Bob Francesshini, and Jonathan Powell.
The Spanish Harlem Orchestra's Latin Jazz Project is being considered for Best Latin Jazz album and Instrumental Composition "Ritmo De Mi Gente"
Listen to the album here.