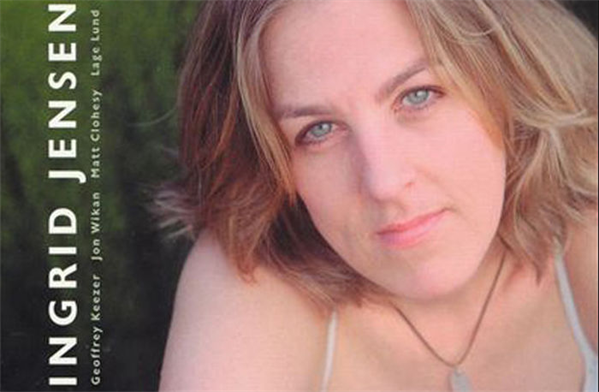 Participant Offers
Project Highlights
Regular updates on the creation of an original composition
Previously unreleased live recordings
On-line trumpet and compositional lessons
Ingrid Jensen's 'At Sea' CD

Autographed CDs and Sheet Music
Exclusive Interviews with Ingrid/her band/other highly acclaimed musicians and artists from around the world
Audio commentaries narrated by Ingrid
Exclusive photo galleries and journal entries
About this project
Join Ingrid Jensen as she discovers the flow of musical influences streaming through her creative process. Access The Ingrid Jensen ArtistShare Experience through Participant Offers and have the opportunity to experience the creation of a new Ingrid Jensen composition – from start to finish - and discover the musical influences that have brought her to this point in her creative process.
Sit in as Jensen discovers her own musical history through this new work. As the work progresses, Jensen will provide compositional sketches at varying stages. In addition, her candid commentary on the significant creative experiences in her life will be shared through interviews, audio lecture/demonstrations, rehearsal recordings and journals. To enhance your Ingrid Jensen ArtistShare Experience, you will receive her latest 'At Sea' (to be delivered December 13, 2005).
Visit the Participant Offer listings to get involved in The Ingrid Jensen ArtistShare Experience today!